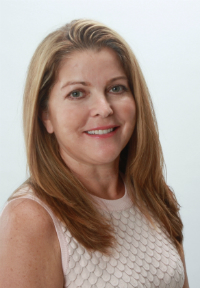 Dr. Kathryn Kolovani-Tumminia, DMD
Dr. Kathryn Kolovani-Tumminia, DMD, was born and raised in Lebanon, Pennsylvania. After graduating with honors with her bachelor's degree from FAU, she graduated in 1996 from Temple University School of Dentistry in Philadelphia, PA. Following graduation, as a dental officer she completed a fellowship in general dentistry with the U.S. Navy in Jacksonville, FL. Serving the active and retired persons for several years, she also was stationed on the USS, John F. Kennedy aircraft carrier.
She continues to learn new technologies and procedures in dentistry with continuing education courses. She is a member of the Palm Beach County Dental Association and Florida Atlantic Dental Research. Also, she is a supporter of the Caridad Center for the less fortunate and is a mentor for the students in the premed program at American Heritage High School.
Dr. Kathy, and her husband, Louis, have 3 children and she has 3 beautiful granddaughters. She is very passionate about her family and involvement in the community. She has a passion and love for animals.
She is very devoted to her practice and patients. She is very grateful for all of the relationships personal and professional that she developed over the many years serving the community. Her goal is to provide the highest quality in general and cosmetic dentistry in a compassionate and relaxing environment.